Hone Your Body AND Mind Through Krav Fitness Classes in Murrieta
If you're ready to take on total-body fitness in a Group Fitness-style environment, but you're looking for a more intense experience, then our Krav Maga Fitness Classes are for you. Through this intense and exciting form of Martial Arts, we'll have you sweating and getting the best workout in no time. Join us in Murrieta and see for yourself.
To learn more about our Krav Fitness Classes, just fill out the form below!
Why Are Krav Maga Fitness Classes Right For You?
Even if you're just starting out in your fitness career, our Krav Fitness Classes can provide a high-quality, scalable workout to get you the results you want faster than ever. Our team at California Defense Academy is 100% committed to your success, providing personalized training in small groups that will give you the best of both worlds: the support and accountability of a group fitness-style environment, and self-defense Martial Arts regimen required to get the best possible results.
Krav Maga and Fitness go hand in hand. We can have all of the knowledge in the world of how to defend ourselves when presented with a gun, knife or other life threatening situation; however if we don't have the physical strength and stamina to continue the fight it won't do us any good. We can be in the best shape of our lives and be able to run miles, bike forever and lift a ton of weight, but if we don't have the knowledge on how to Go Home Safe it won't be of much help.
Our Krav Maga Fitness Classes can help you:
Slim down or build lean muscle
Fast-track your results using proven methods
Connect with an incredibly passionate fitness community
Receive self-defense training from Wildomar's best coaches
At California Defense Academy, we'll help you build total-body athleticism in no time. From your very first session, you'll see fat melting and muscles hardening beneath your skin. Our team at California Defense Academy is committed to helping you work as hard as you play. Sign up now and see the results for yourself.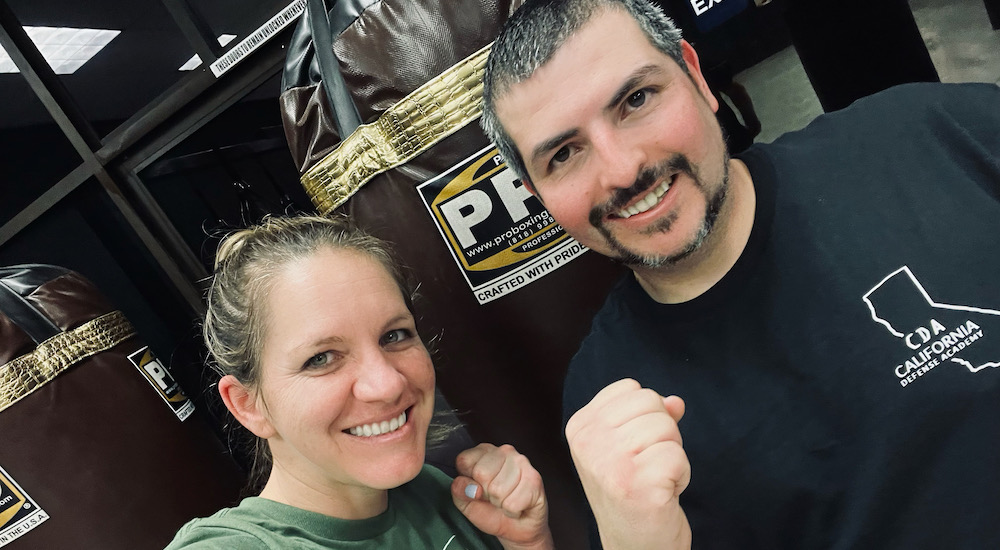 Enroll in Murrieta, Wildomar, and Lake Elsinore's Premier Krav Maga Fitness Classes Today!
Isn't it time you got the most out of your training? Join us for Krav Fitness Classes at California Defense Academy and make hard work, sweat, and long days without results a thing of the past. Our team in Murrieta provides the highest-quality training. Don't believe us? Sign up for your first session and see how an excellent coach can produce the results you've always dreamed of but never achieved.
If you're interested in our Krav Maga Fitness Classes, just fill out the short form below to learn more!