Murrieta's Best Kids Krav Maga & Self Defense Program Is Here!
Through our Kids Krav Maga program, we teach students realistic self-defense skills, anti-bullying strategies, and motivate them to improve their fitness. Our team at California Defense Academy also strives to enrich them with crucial life skills such as self-confidence, teamwork, perseverance, and integrity. Join us in Murrieta and help your child get a headstart in life through our Kids Martial Arts programs!
Just fill out the short form below to learn more.
What Is Kids Krav Maga & Self-Defense?
Some parents think that enrolling their child in the martial arts is all about punches and kicks. It's true that we teach realistic self-defense skills to combat kidnapping, bullying, and other real-world scenarios, but our mission at California Defense Academy is to empower your child with the skills they need to thrive. Through our self-defense and martial arts-oriented programs, we help our students develop strong character, build responsibility, and inspire them to become leaders.
Through Kids Krav Maga, we create:
Lifelong habits of physical fitness
Independent, goal-oriented youth
Empowered kids who have the confidence to stand up for themselves
Children that have the ability to defend themselves if ever attacked
Bully-proof kids throughout the community
Join us at California Defense Academy and experience the life-changing power of the martial arts. Students who train with us perform better in school, are more respectful to their teachers and at home, and get a headstart on skills that truly matter. Your child's journey begins with Kids Martial Arts here in Murrieta!
Our Kids Martial Arts Program is for Kids of All Ages!
We are proud to offer classes for kids of all different ages and abilities, right here in Murrieta. Whether you're located in Wildomar, Lake Elsinore, or nearby in Temecula, your kid will have a blast and learn important life skills through Krav Maga.
Our Kids Krav Maga classes include:
Tiny Krav (3 to 4 year olds)
Three and four year old kids are now out of the "terrible twos" and into the "magic years" where they continue to grow and develop at a rapid rate. This is an extremely important time for learning! Throughout our Tiny Krav program your child will continue their cognitive development through our class plans to help them: correctly identify colors, follow directions, increase their memory, count, and learn to take turns. In addition, your child will work on gross motor skills, basic strikes, blocks and stranger danger.
Kids Krav (5 to 6 year olds)
As parents we may want many things for our kids (focus, discipline, confidence...), but at five and six years old, these kids just want to have fun! This is why we put basic Krav Maga techniques into a wide variety of drills to build all of the traits that we as parents want for our child while they just see it as having a good time. Within our Kids Krav program your child will learn verbal boundaries, physical boundaries, and basic self defense, all while making new friends and having a good time!
Youth Krav Maga (7 to 12 year olds)
We never encourage physical confrontation and teach our students to do everything possible to avoid the fight but our number one goal for students of all ages is to "Go Home Safe", whether that threat is on the playground or out in the city. It is no secret that bullying and intimation are real threats to kids at this age. We work with your child to empower and educate your them on how to deal with situations from bullies at school to adults on the street, ensuring that they have the confidence and knowledge on how to defend themselves.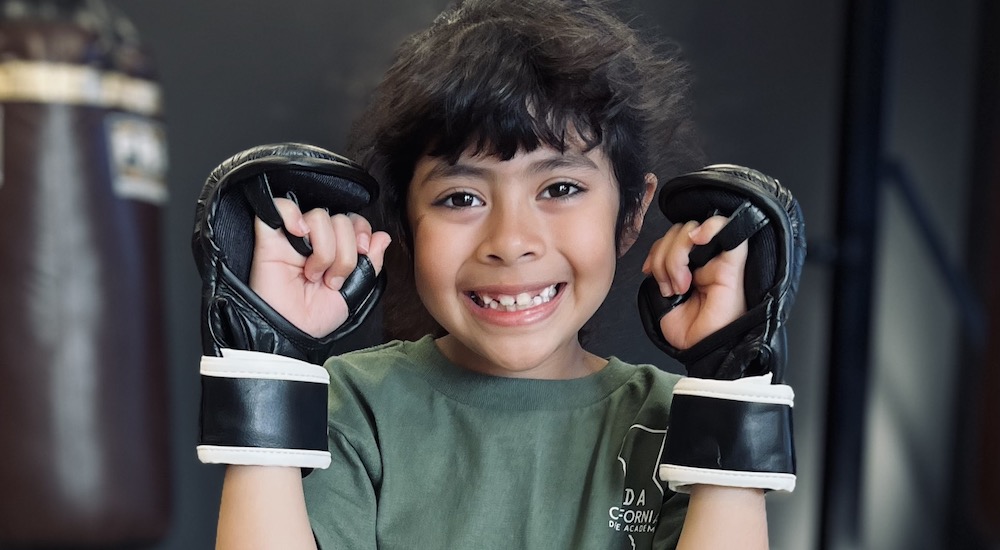 Begin Your Child's Krav Maga Journey Today!
At California Defense Academy, we understand that a strong foundation creates a successful life. That's why we're giving our students the chance to learn important life skills, establish lifelong habits of physical fitness, and become a part of our incredible community across Murrieta, Wildomar, and Lake Elsinore. Join our Kids Krav Maga classes today and see the difference that training with us can make.
Just fill out the short form below to get started!